Do I want a Body Lift or a Suspension Lift for my Truck?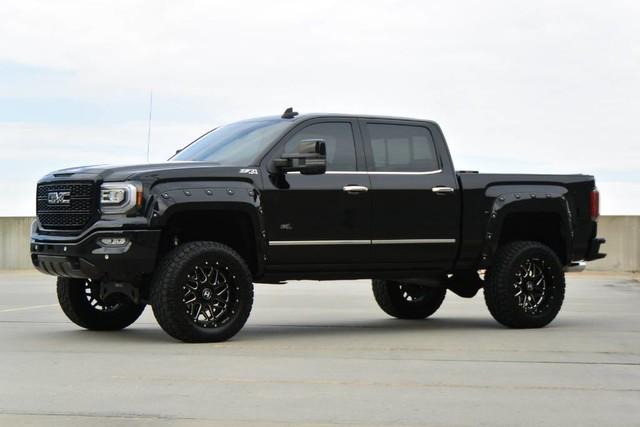 Body Lift vs Suspension Lift
One of the easiest ways to personalize your vehicle while showcasing part of your style is by investing in body lift kits or suspension lifts. But, how do you know which one is going to be up to the challenge and provide you with your desired look and ride? While both a body lift and a suspension lift are the two most common lifts, they function in two very different ways. Between the two, a suspension lift is the most popular choice because of its versatility. A basic suspension lift installs easily and eliminates the factory rake by lifting up the front end of the truck.
Body Lift Kits
Just as the name implies, a body lift will raise the entire body of the vehicle. This is achieved by using the spacers under the cab. You can purchase lift kits in varying sizes, depending on your desired height. The biggest advantage of a body lift is that you can increase your height without having a negative impact on the ride. Another cool advantage of a body lift is that most can be used in conjunction with suspension lifts, creating an even higher lift if desired. The two biggest advantages of body lifts are that they are easy to install and are more cost effective than other options. One of the biggest downfalls to a body lift is that there will be a noticeable gap between the cab and bed of the truck. This is often most noticeable above the rear tires peeking in toward the wheel well.
Suspension Lift Kits
When most people think of a suspension lift, they are usually envisioning a four- to eight-inch lift. These types of lifts require much more modification to the vehicle than a body lift, but the end result is a more dramatic change than other types of lifts. With a suspension lift, you gain not only more height, but increased ground clearance and suspension travel. You will also be able to run bigger, more aggressive tires and even wider fender flares to complete the overall look of the vehicle.
Ultimately, the deciding factor for which type of lift is going to be the right fit for your needs is going to come down to a few simple questions: Do you need additional ground clearance? Or are you simply wanting to add some extra height to your truck while sticking to a budget? Your answers to these questions will ultimately determine if you should invest in a body lift kits or suspension lift kits.
Tags:

body lift, kit, lift, suspension, truck
---
Share this post
---
---